Elterwater
Situated at the mouth of the beautiful Langdale Valley, Elterwater is four miles west of Ambleside, in the heart of the Lake District, with some of Britain's finest mountain scenery on the doorstep. It's name comes from the small lake by which it sits and the Norse word 'elter' meaning swan; whooper swans migrated to the lake in the winter. The village first flourished with the quarrying of slate. Kirkstone Green Slate Quarries is up the road at Skelwith Bridge. Later a gunpowder manufacturing business brought workers to the village.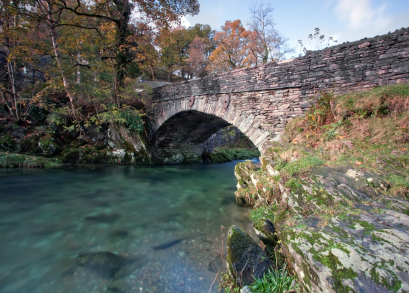 Bridge over the River Brathey
Eating Out
Both of our cottages have well appointed kitchens where you can prepare your own meals or, if you decide to eat out there are many local hostelries which our guests have recommended.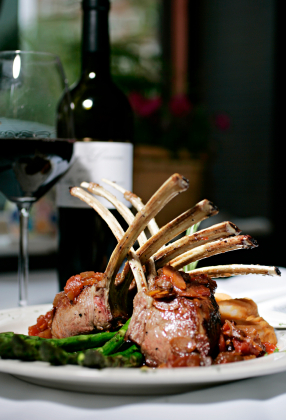 ---
Around the village
A few views around the village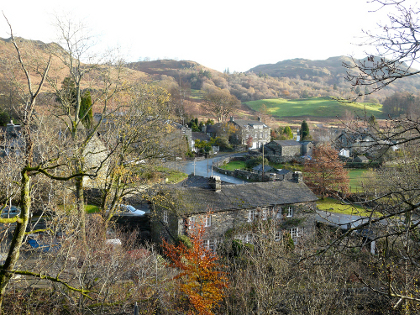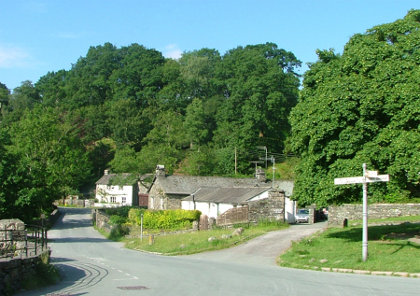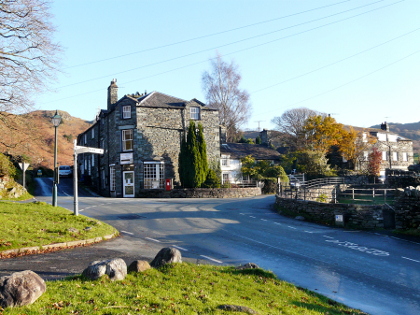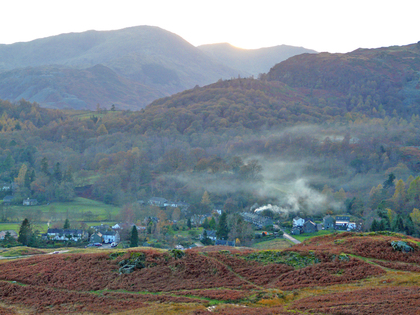 The Britannia Inn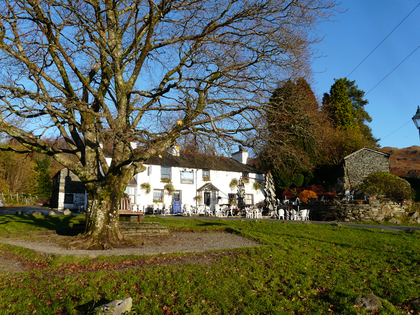 Elterwater Itself